About this event
Challenging your inner creativity is vital to relieving stress, unwinding from work, and having fun with your team! Collage is an art form that explores how various materials can come together to compose into a new visual form. This creative method employs all kinds of elements and transforms them into a new meaning!
In this hour-long session, you will create a playful succulent composition using simple collage techniques. Your host will guide you on collage basics, how to choose the right colors, and the practice of making simple shapes into more complex images. This event will leave you feeling relaxed, inspired, and clear from any distracting thoughts.
What to bring:
Collage material: comics, magazines, photos, scrapbook paper, advertisements, holiday cards, etc. Make sure you have lots of variety, as we are going to be separating our images by COLOR.
Scissors
Pen or sharpie
Glue stick or craft glue
---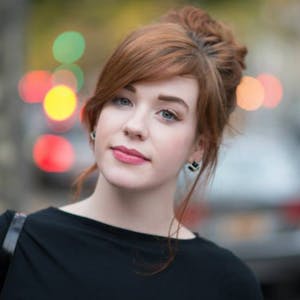 Megan Watters
Megan Watters is a contemporary mixed-media artist. She has worked on window displays, charged Broadway and off-Broadway shows, and painted on several film sets. She has gone on to manage large-scale fabrication projects, including award-winning Macy's Holiday Windows.
Her artwork includes painting, collage, and assemblages. She has shown work in various shows throughout NYC and Atlanta. She has a passion for teaching and community building. She firmly believes art is a connection.