About this event
Looking for the best way to boost your team's morale? No question, it's our questions!
During this 60-minute live-hosted team competition, enjoy entertaining hosts, seamless operations, and tons of creative trivia into a fun-filled event that will be the highlight of your social calendar! The competition work well for virtual, hybrid and in-person teams, and are a great way to bring employees together for a much-needed break from the workday.
Compete in teams over three rounds of trivia including a…
Creative picture round
High energy music round
Double point trivia round 
The host collects your preferences to match you with your favorite categories from our 250+ rounds of trivia (all written in house by our trivia-loving team), with topics including pop culture, sports, travel, movies, global knowledge, wordplay, and more! The experience is team-based, meaning you'll be collaborating with your colleagues in breakout rooms to answer as many of our questions as possible. In addition, professional entertainers are hosting each event to ensure the energy levels high!
So, what are you waiting for? Game on!
What to bring:
Pen & paper or something to jot down notes!
---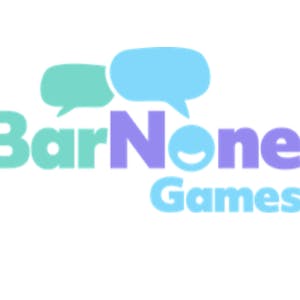 Bar None Games
Spencer and Lilian met at Harvard Business School, where they worked on start up ideas together. When the pandemic hit just before their one-year reunion, Spencer had to think on the fly about how to get 90 people to connect over Zoom and landed on an online version of the bar trivia games he used to attend with friends. Many people called the virtual trivia game he hosted the "highlight of their quarantine experience" and Bar None Games was born!  Each game is hosted by top-tier entertainers, many of whom are actors or Broadway stars, who engage with the players and keep the energy high.