About this event
Who couldn't use a bit of wonder and joy in their lives? Liven up your team's work week with some magic and comedy.
Rather than force his onstage material into a format it isn't suited for, Ryan Kane spent months carefully creating, writing, and polishing this brand new show. The result is a tailored virtual entertainment magic show that will unify your team with the power of shared laughter and experience. This event is destined to make people feel a much-needed sense of happiness during these weird times!
What to bring:
-One blank piece of paper
-One pen or pencil
-One can of unopened can of carbonated beverage (soda, sparkling water, beer, anything with bubbles and in a can. No bottles.)
-A phone nearby
---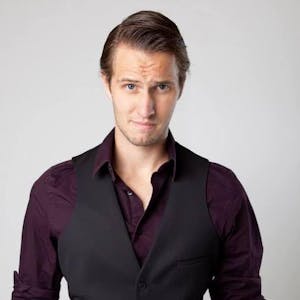 Ryan Kane
Magician and comedian
Ryan Kane is a magician, comedian, and author based in the San Francisco Bay Area. For the past several months, he has performed virtually all over the world. Before that, he performed physically.
Previous clients, including Louis Vuitton, Intel, Microsoft, HP, Benefit Cosmetics, and others, have called upon Ryan Kane to inject that missing dose of excitement, wit, and magic into their events. "He baffled Google's brightest MBAs and PHDs," and has been invited to perform for legendary director Francis Ford Coppola.