About this event
Have a busy or stressful week? Or maybe your team has been slower than normal due to remote fatigue? No matter the case, this short and sweet 30 minute session encourages the audience to let loose and put work on hold (the emails and Slack messages can wait!). Whether you are looking for an intense workout or a few simple movements to loosen up, we guarantee that your team will leave this session feeling refreshed and reenergized to tackle the rest of the day or week! This session is a great mental health initiative as well to begin encouraging your coworkers to prioritize their health and wellbeing by providing them a guaranteed slot to get some exercise in!
What to bring:
For this event your team will need enough space to move and clothes that are comfortable to move in. Then, simply arrive to the video conference at your designated time and enjoy!
---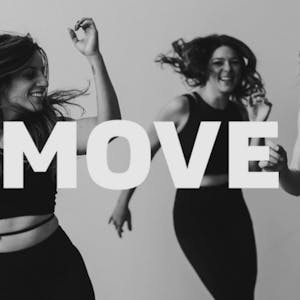 ELMNT Studio
ELMNT Studio is Montreal's most innovative wellness studio. Founded on the pillars of community, care, and play, they are recognized as innovators leading the way with body and gender neutral approach to movement. Fueled by music, rooted in science and elevated by a sense of creativity, ELMNT is known for intelligent and impactful classes designed to energize, empower and help humxn beings from all walks of life feel more connected.