About this event
One of the main difficulties many remote workers are currently facing is the inability to find the time or motivation to include exercise in their daily routines. Although sitting in and binge watching a new show is tempting, not including some form of movement at least once a day is adding to the mental health struggles of working from home. In this hour long session, your team will learn and attempt different movements for dealing with emotions while also learning about the nervous system and the three different ways we can react to stress (and how to deal with it).
What to bring:
For this event you will want to bring a bottle of water and also have the option of bringing a mat or something comfortable to practice the movements on. Then, simply arrive to the video conference at your designated time and enjoy!
---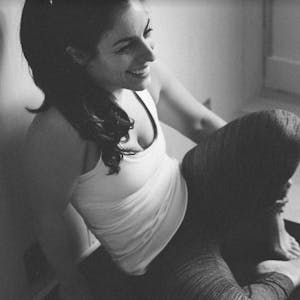 Natalie Kakon
Co-founder of ELMNT Studio
Innovator. Strategist and Creative.  Natalie is co-founder of ELMNT Studio Montreal's most innovative movement studio. She believes in continuous evolution and growth. She leads with compassion and care, and  is dedicated to fostering brave spaces for self-inquiry, empowerment for physical and emotional wellbeing through movement practices, sacred circle conversation and one on one dialogue.
With over 20 years of experience in movement, informed by Neuropsychology, Massage Therapy and Mobility training, Natalie is recognized for her extensive knowledge in anatomy, sequencing and innovation in blending strength based practices with yoga-informed awareness of the nervous system.