About this event
When working from home, it has never been easier to grab those pesky sugary snacks. But little do people know, what we put in our body has a greater impact on our work relationships than the physical environments we are in. Our certified holistic nutrition practitioner Danielle Levy will create an optimal health strategy for your team by exploring meal planning, food shopping on a budget, personalized lifestyle development, workout routines, nutrition myths, and much more!
From this one hour experience, your team will take a head-first look at mental health and highlight the importance of taking care of your body to also take care of your mind. Utilizing whole foods and holistic alternatives, Danielle will have your team feeling refreshed and inspired to tackle the next work day.
What to bring:
For this event your team will want a pen and paper for the interactive component and water (As Danielle is always encouraging her clients to drink more). Then, simply arrive to the video conference at your designated time and enjoy!
---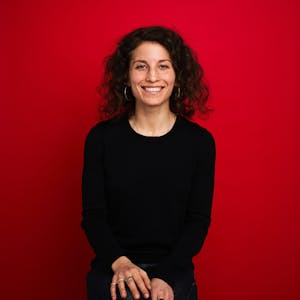 Danielle Levy, R.H.N, N.C
Registered Holistic Nutrition Practitioner
Danielle is a Montreal-based Registered Holistic Nutritional Practitioner, and Certified Nutrition Consultant - graduate of the Canadian School of Natural Nutrition (CSNN) and Bauman College. Practicing since 2012, she helps individuals develop supportive nutritional and lifestyle habits. Taking a whole-person (holistic) approach, Danielle provides practical diet and lifestyle plans that are designed to benefit the person's long-term nutritional health and wellbeing. She has been featured as a nutrition expert by the Montreal Gazette, CTV news, CBC, and has collaborated with companies such as Airbnb, Well & Good, Prana Bio, and Lufa Farms.